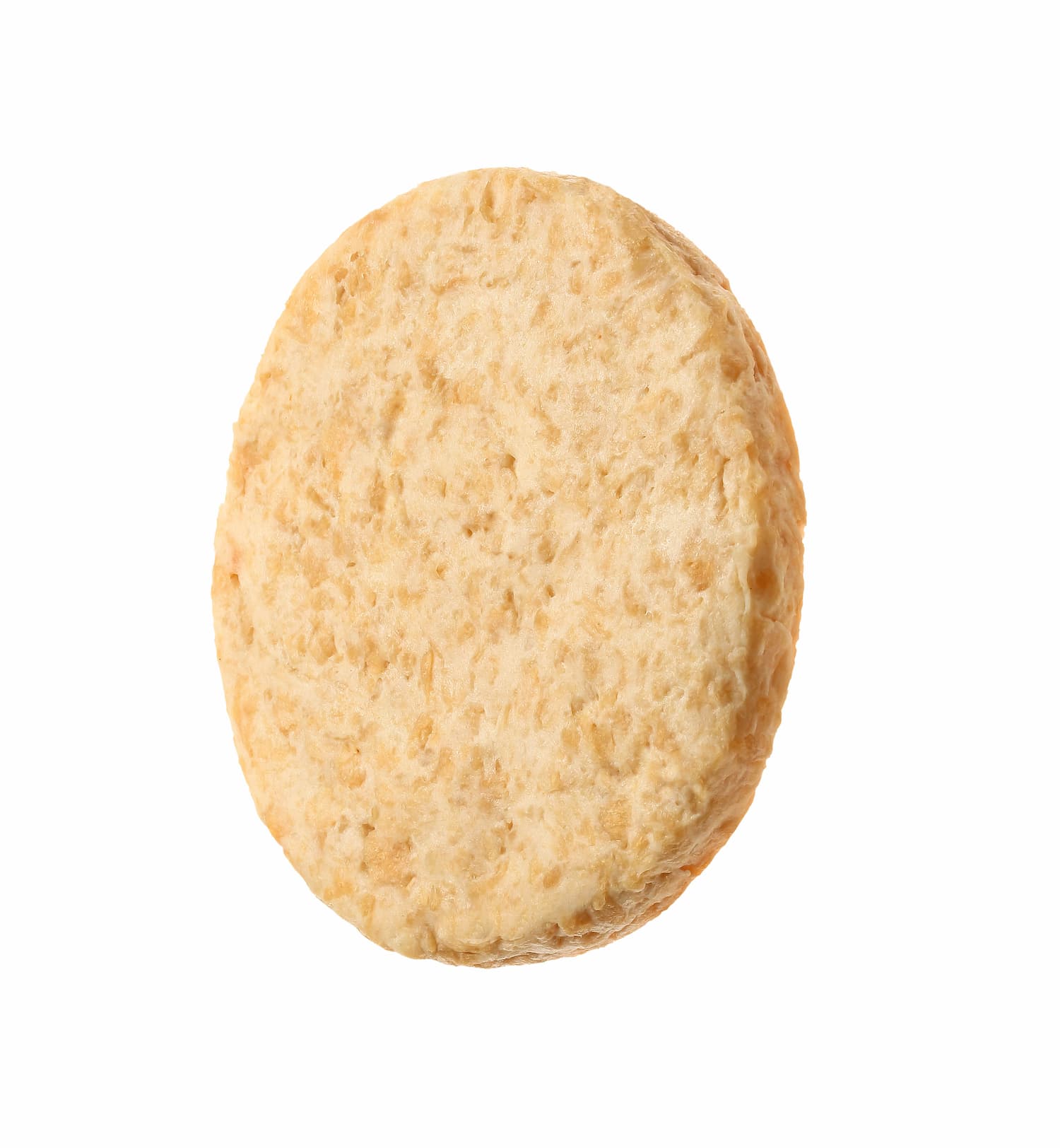 WTF Vegan Burger WITH THE TASTE OF CHICKEN

If you are looking for a substitute for poultry meat, we offer you the WTF CB burger with the taste of chicken.
Soft and delicate in taste, the perfect vegan choice, consumed alone or in a sandwich.
Vegan hamburgers, mechanically formed, deep-frozen.
Water, textured soy protein, vegetable oil, soy protein concentrate, coconut fat, wheat fibre, flavourings, thickeners: methyl cellulose, cellulose gum; salt, vinegar, glucose, acidity regulators: lactic acid, calcium lactate
Allergens: gluten, soy beans.

PRODUCT DETAILS
Product code
WEG_WTF/K/150


Product name
WTF vegan burger with the taste of chicken 150 g


Description
Vegan hamburgers, mechanically formed, deep-frozen.

Dimensions
L

W

H

105 mm

115mm

20mm

Form
Round

Grind
3.5mm

Weight
150 g

Identification of the consumer
The product is suitable for consumption over the age of one year

Identification of the consignee
FAST-FOOD catering, restaurants, restaurant wholesalers, shops

Product characteristics
The product is fit for consumption after heat treatment.

Composition
Water, textured soy protein, vegetable oil, soy protein concentrate, coconut fat, wheat fibre, flavourings, thickeners: methyl cellulose, cellulose gum; salt, vinegar, glucose, acidity regulators: lactic acid, calcium lactate.

Origin of the raw material
EU

Veterinary no. of the
manufacturer
PL10204006WE

Allergens
Gluten, soya beans

Method of preparation
Contact grill 180°C – 4 min.

Storage method
Below –18°C, do not freeze again after defrosting.

Shelf life
12 months from the date of manufacture

Use-by date after opening the package and storing at a temperature of 0°C – 4°C.

n/a

GMO
NO

PRODUCT CHARACTERISTICS
Chemical characteristics

Protein content %

Min. 10%

Fat content %

Max. 30%

Water content %

65-75%

Physical characteristics

Colour

Pale beige typical for soya with visible spices.

Smell

Typical, no foreign smells

Taste

Chicken

Consistency

Ingredients are finely ground and evenly distributed.

Microbiological characteristics

| | |
| --- | --- |
| Feature | Standard |
| Staphylococcus bacteria | absent in 25 g |
| Anaerobic spore-forming bacteria | absent |
| Coliform bacteria | < 5.000 cfu/g |
| Salmonella-type sticks | absent in 25 g |
NUTRITIONAL VALUE
| | | | | | | |
| --- | --- | --- | --- | --- | --- | --- |
| | kJ/kcal | Fat | Saturated fatty acids | Carbohydrates/including sugars | Protein | Salt |
| in 100 g | 1019/245 | 17.16g | 8.18g | 10.02/0 g | 14.5g | 1.78g |
LOGISTICS DATA
| | | | | | | | |
| --- | --- | --- | --- | --- | --- | --- | --- |
| Weight | Quantity in package | Amount in box | Pieces in box | Number of the layer | Box the pallet | Package weight | Box weight |
| 150 g | 4 szt. | 6 | 24 | 8 | 120 | 0,60 kg | 3,60 kg |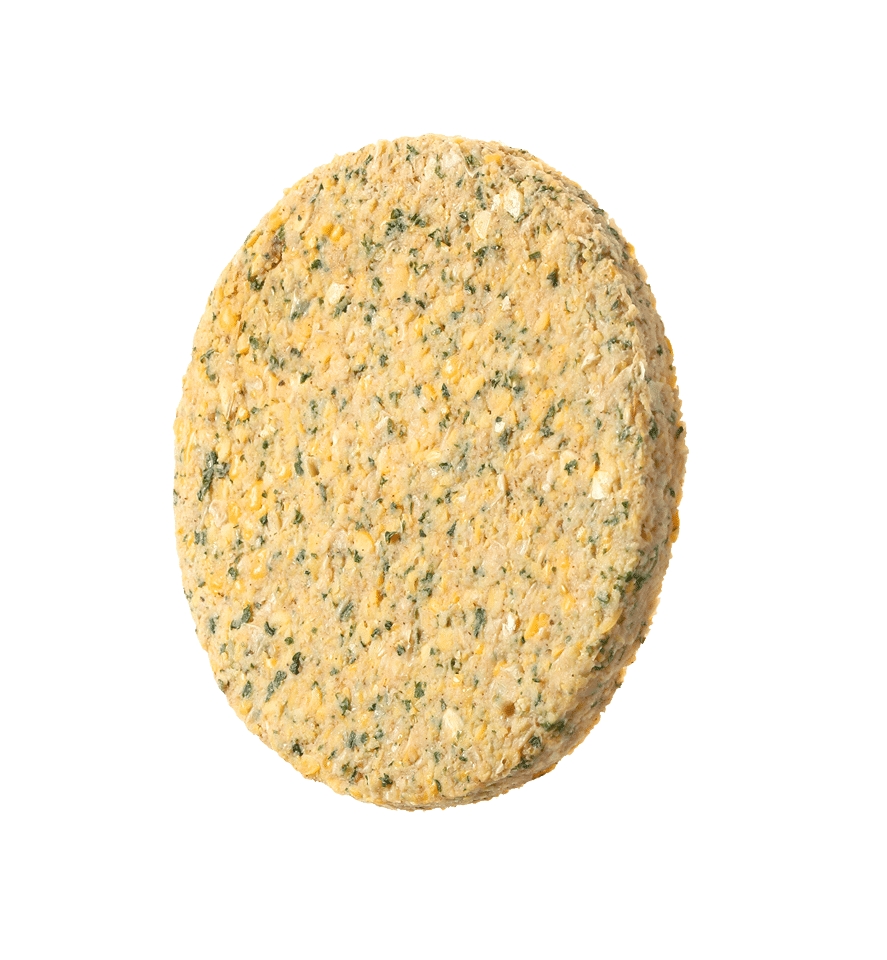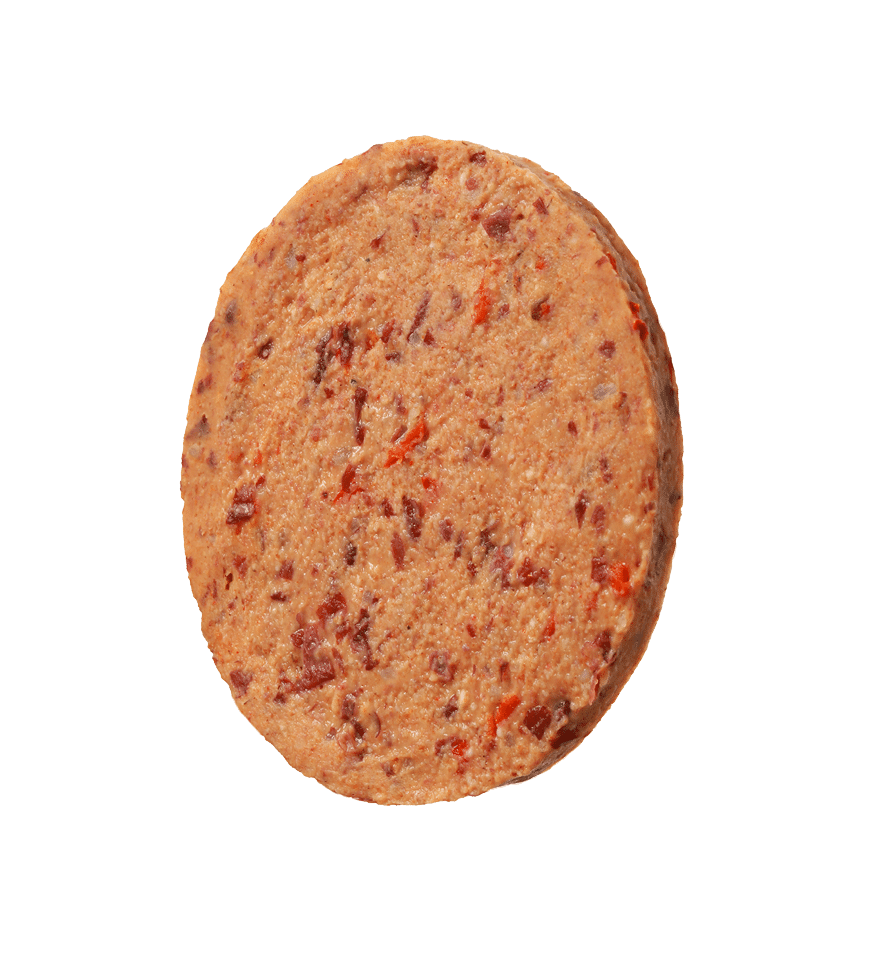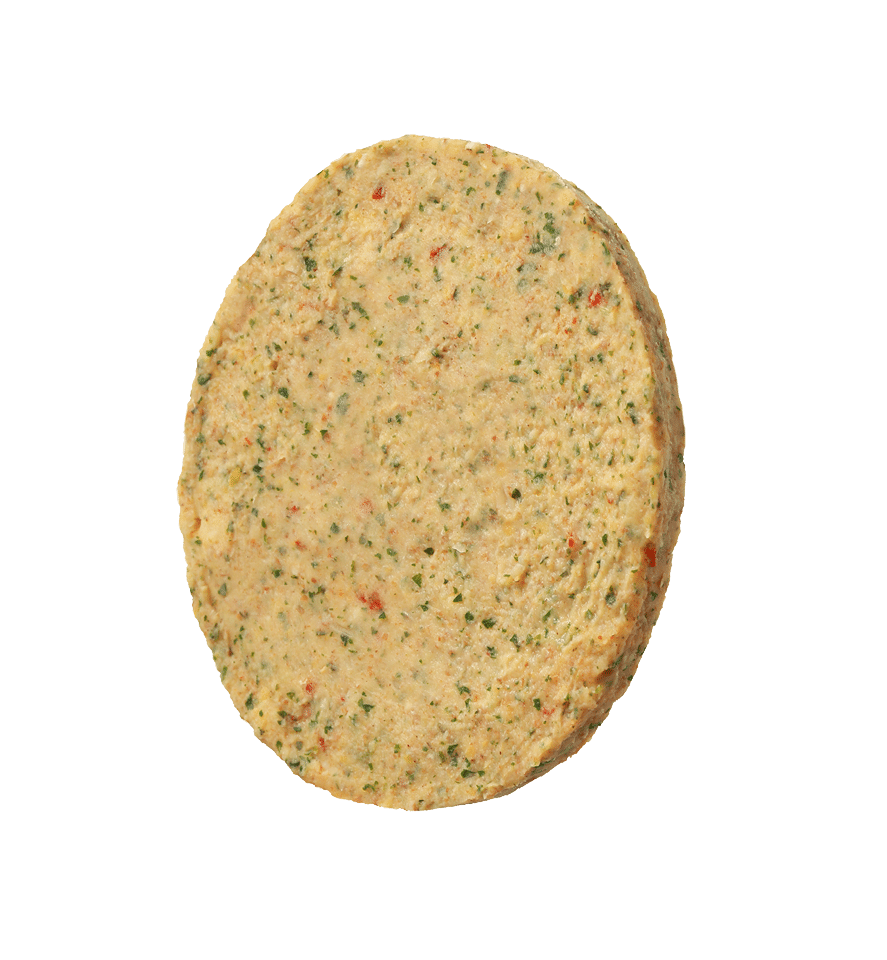 Desi Chickpea Vegan

Burger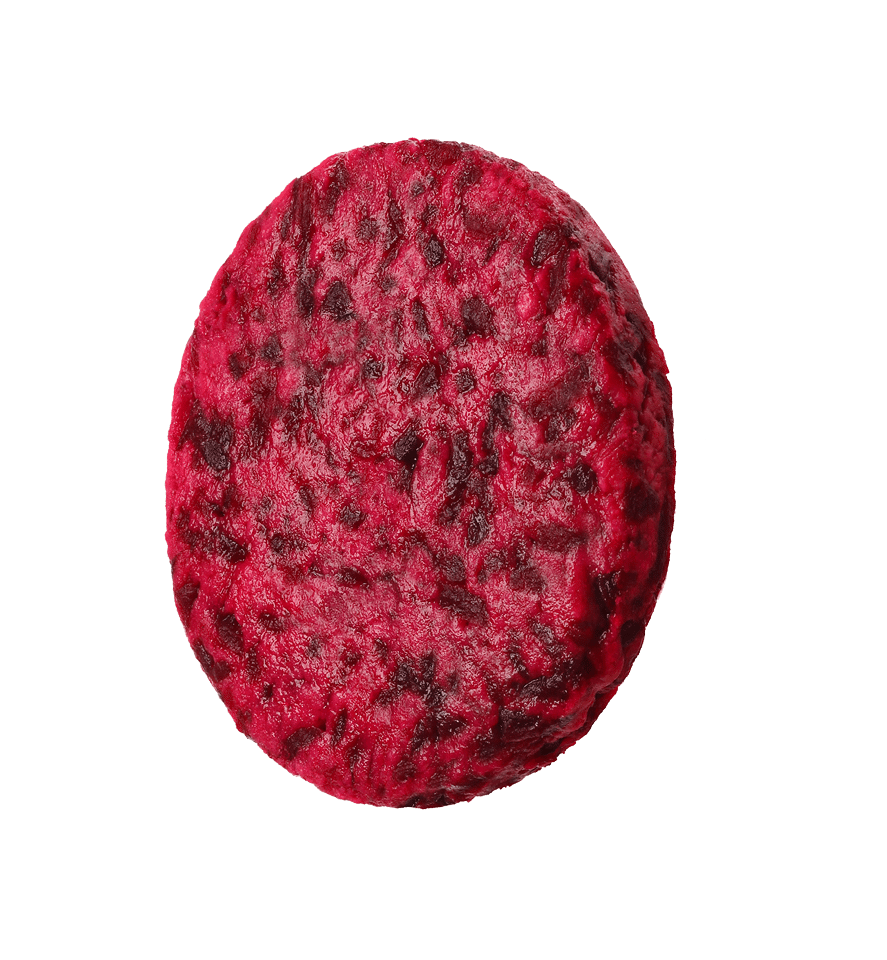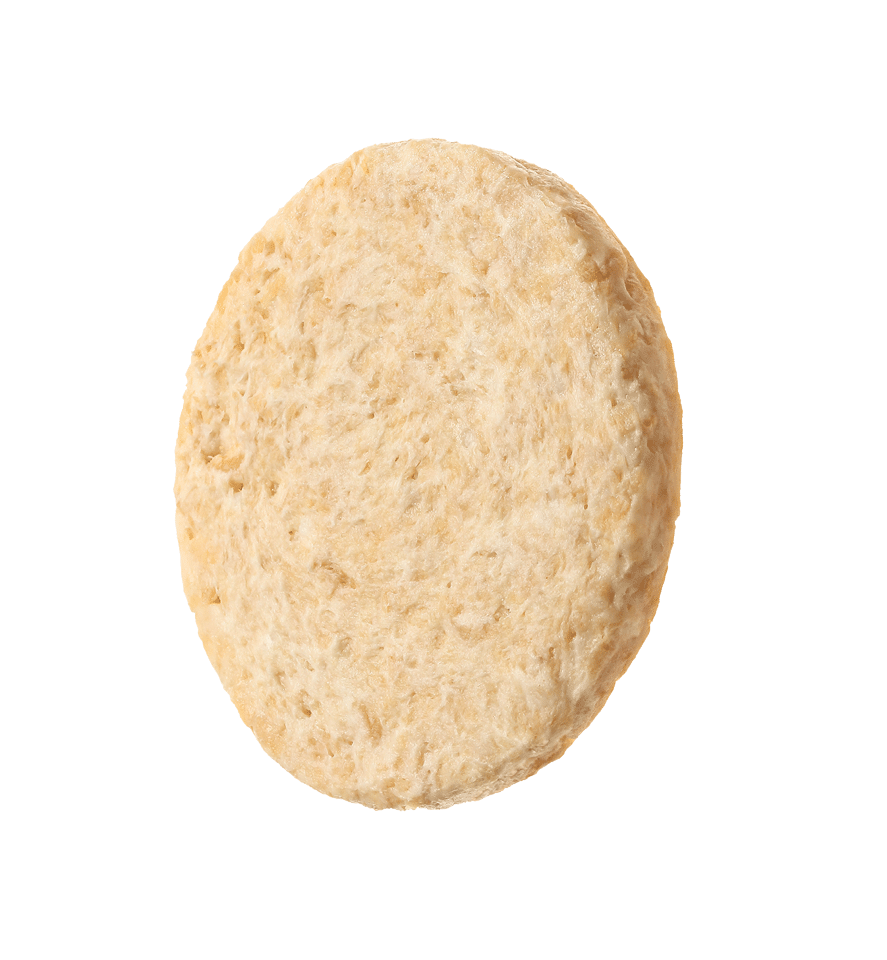 WTF Vegan Burger

WITH THE TASTE OF COD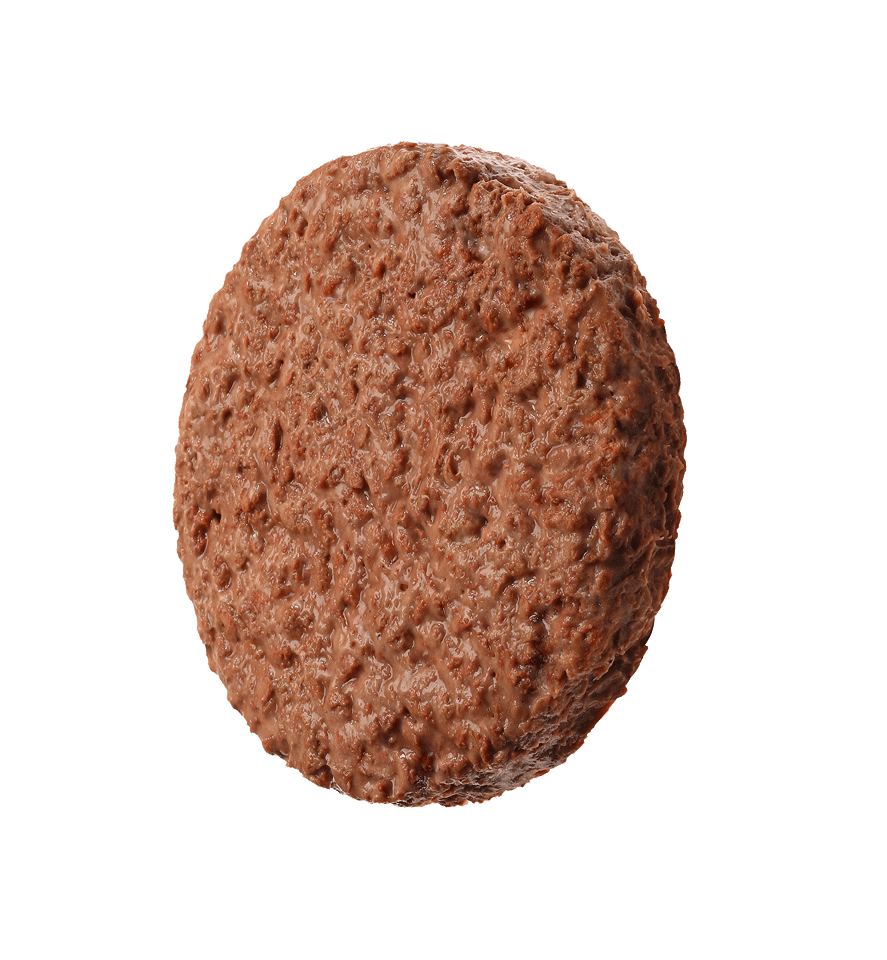 WTF Vegan Burger

WITH THE TASTE OF BEEF