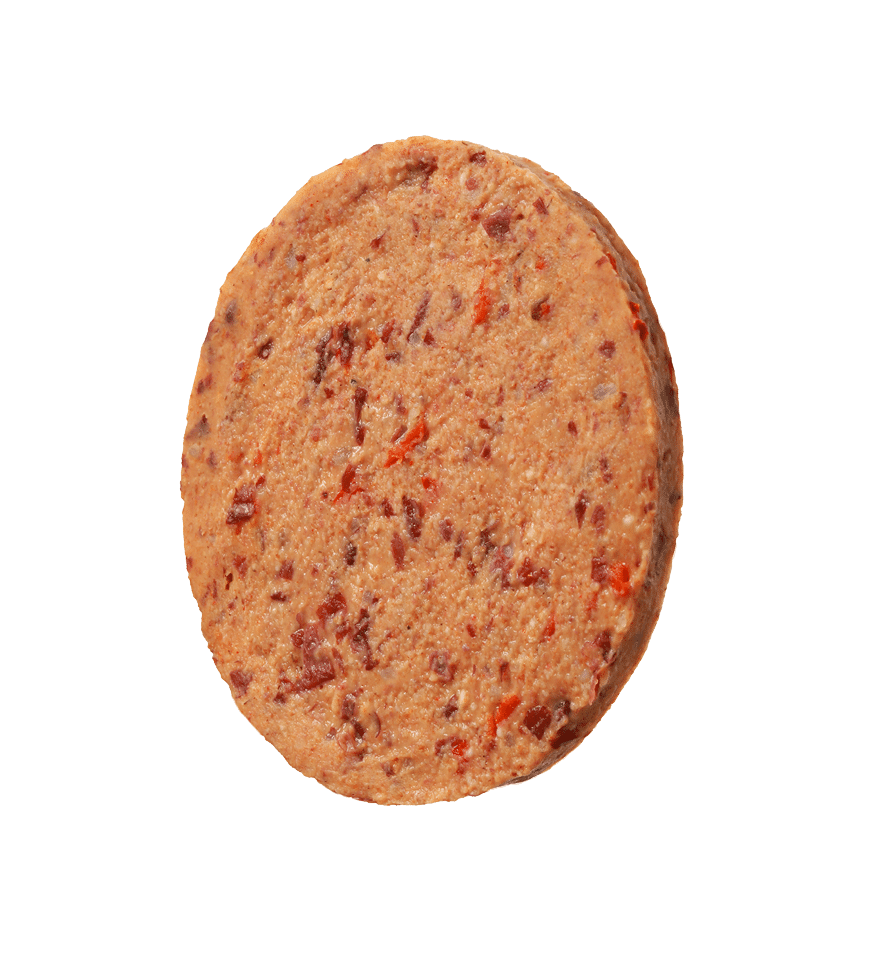 Do you already know the advantages of red beans?
They come from plant of the pea family which has numerous properties and nutritional values.
All varieties contain a lot of vegetable protein.
They differ in the composition of mineral elements and energy value.
Beans are rich in potassium, calcium and phosphorus.
Unlike peas, they do not contain sodium.
Beans also have digestible starch and substances preventing the growth of cancer tissue (protease inhibitors) as well as soluble fibre to help remove excess cholesterol from the body.
That's why you need to taste our red bean Burgers – Vegeconcept.
Beautiful colour, excellent taste, slightly spicy with maize and aromatic spices.
Preparation – 3 minutes frying, on fat at 180°C
Shelf life – 1 year
Red bean hamburgers, mechanically formed, deep-frozen.
Red beans 37.3%, water, spelt flour (gluten), maize, potato starch, oat flakes (gluten), paprika flakes, onion, salt, pepper, garlic, chili.
Allergens: gluten

PRODUCT DETAILS
Product code
WEG_F/100


Product name
Red Bean Vegan Burger 100 g


Description
Red bean hamburgers, mechanically formed, deep-frozen.

Dimensions
L

W

H

110 mm

110 mm

10mm

Form
Round

Grind
3.5mm

Weight
100 g

Identification of the consumer
The product is suitable for consumption over the age of one year

Identification of the consignee
FAST-FOOD catering, restaurants, catering wholesale, shops

Product characteristics
The product is fit for consumption after heat treatment.

Composition
Red beans 37.3%, water, spelt flour (gluten), maize, potato starch, oat flakes (gluten), paprika flakes, onion, salt, pepper, garlic, chili.

Origin of the raw material
EU

Veterinary no. of the
manufacturer
PL10204006WE

Allergens
Gluten

Method of preparation
Fryer 180°C – 3 min

Storage method
Below –18°C, do not freeze again after defrosting.

Shelf life
12 months from the date of manufacture

Use-by date after opening the package and storing at a temperature of 0°C – 4°C.

n/a

GMO
NO

PRODUCT CHARACTERISTICS
Chemical characteristics
Protein content %


Fat content %


Water content%


Physical characteristics
Colour

Pale red typical for a product with visible spices.

Smell

Typical, no foreign smells

Taste

Typical for a product with a clear hint of spices.

Consistency

Ingredients are finely ground and evenly distributed.

Microbiological characteristics
Feature
Standard

Staphylococcus bacteria
absent in 25 g

Anaerobic spore-forming bacteria
absent

Coliform bacteria
< 5.000 cfu/g

Salmonella-type sticks
absent in 25 g

NUTRITIONAL VALUE
| | | | | | | |
| --- | --- | --- | --- | --- | --- | --- |
| | kJ/kcal | Fat | Saturated fatty acids | Carbohydrates/including sugars | Protein | Salt |
| in 100 g | 580/137 | 0.9g | 0.2g | 29.6 g/1.7 g | 5.7g | 2g |
LOGISTICS DATA
Type of packaging
EAN CODE
WEIGHT
Dimensions mm
Gross
Net
L
W
H
Unit package
Bags PE film

5.906E+12

0.81

0.8

310

150

n/a

Cardboard
Corrugated cardboard

5.906E+12

7.56

7.2

375

265

205

Pallet
EUR EPAL

n/a

569.32

518.4

1200

800

1800

Pcs/unit package
Unit package/cardboard
Cardboard/layer
Layers/pallet
Cardboard/pallet
Unit package/pallet
8

9

9

8

72

648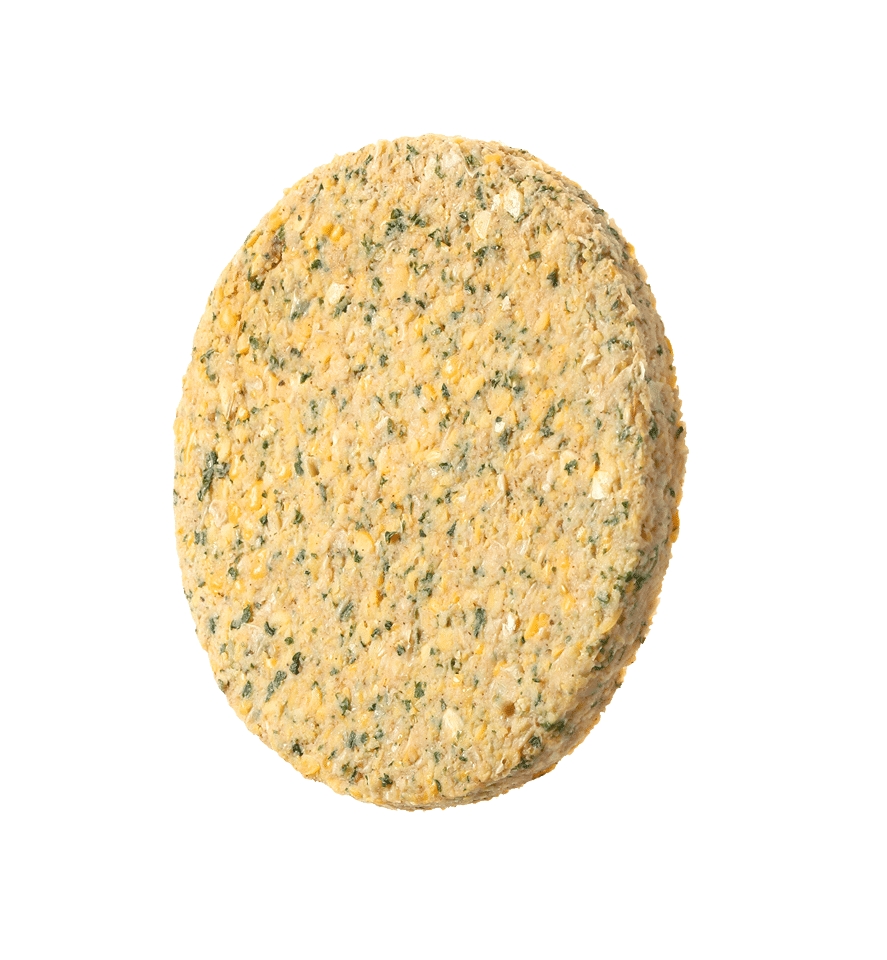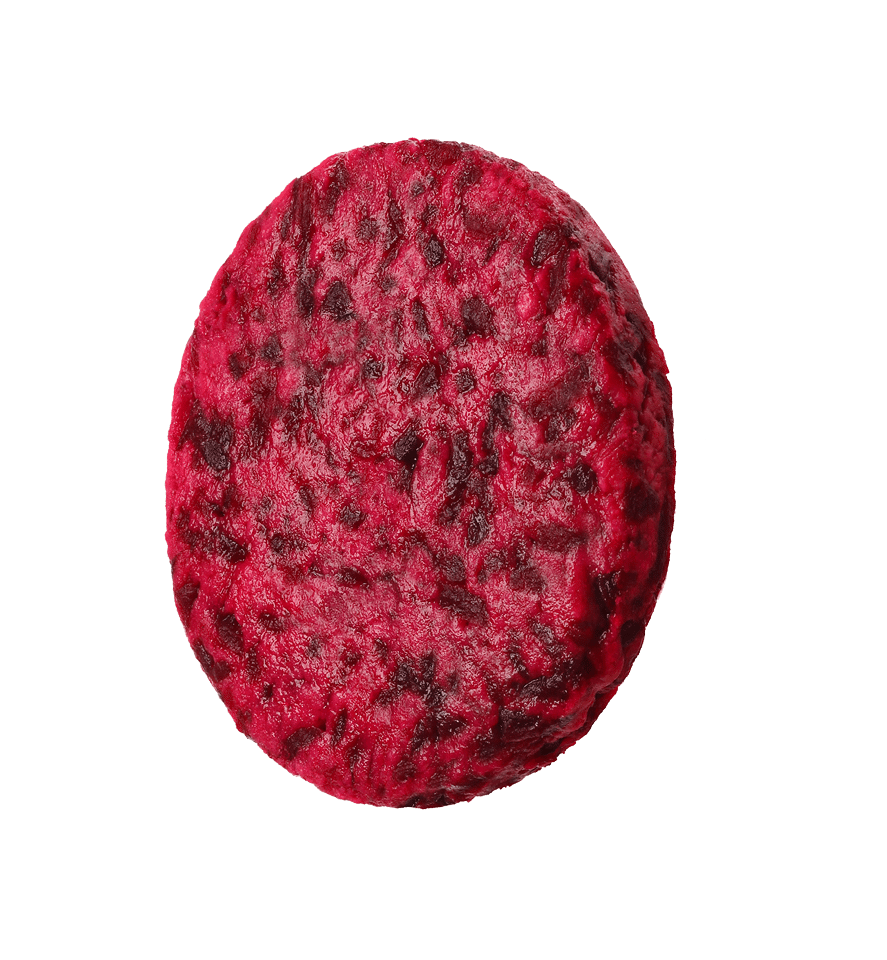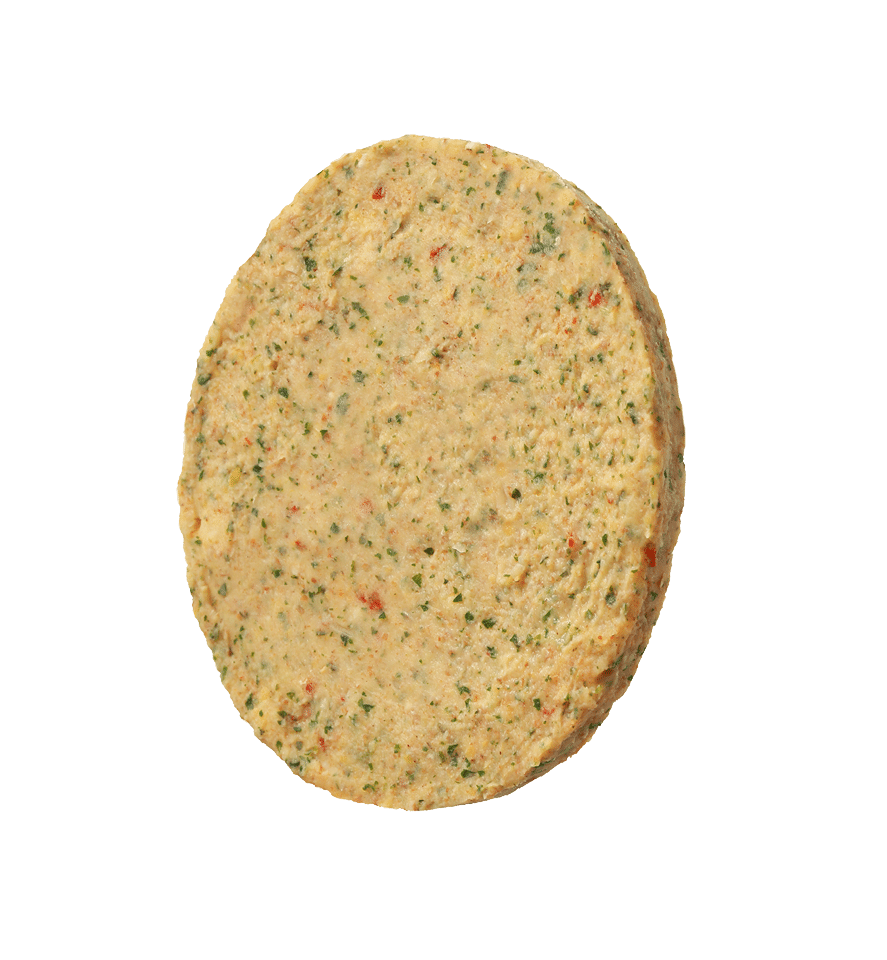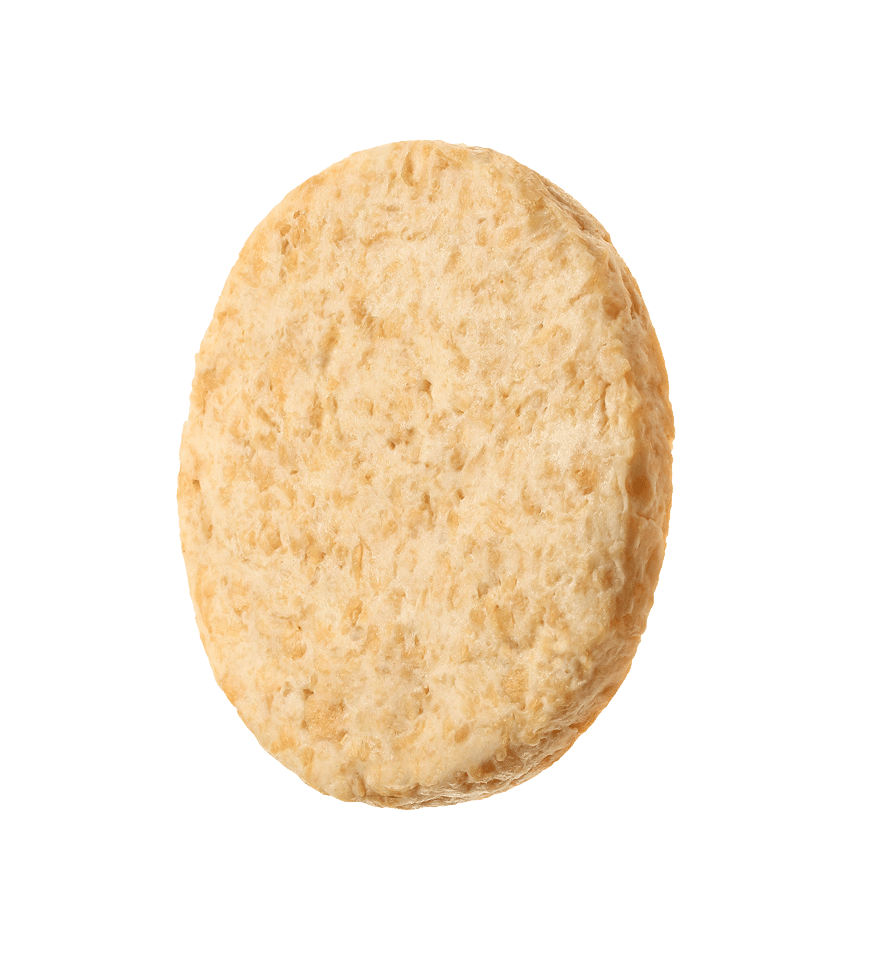 WTF Vegan Burger

WITH THE TASTE OF CHICKEN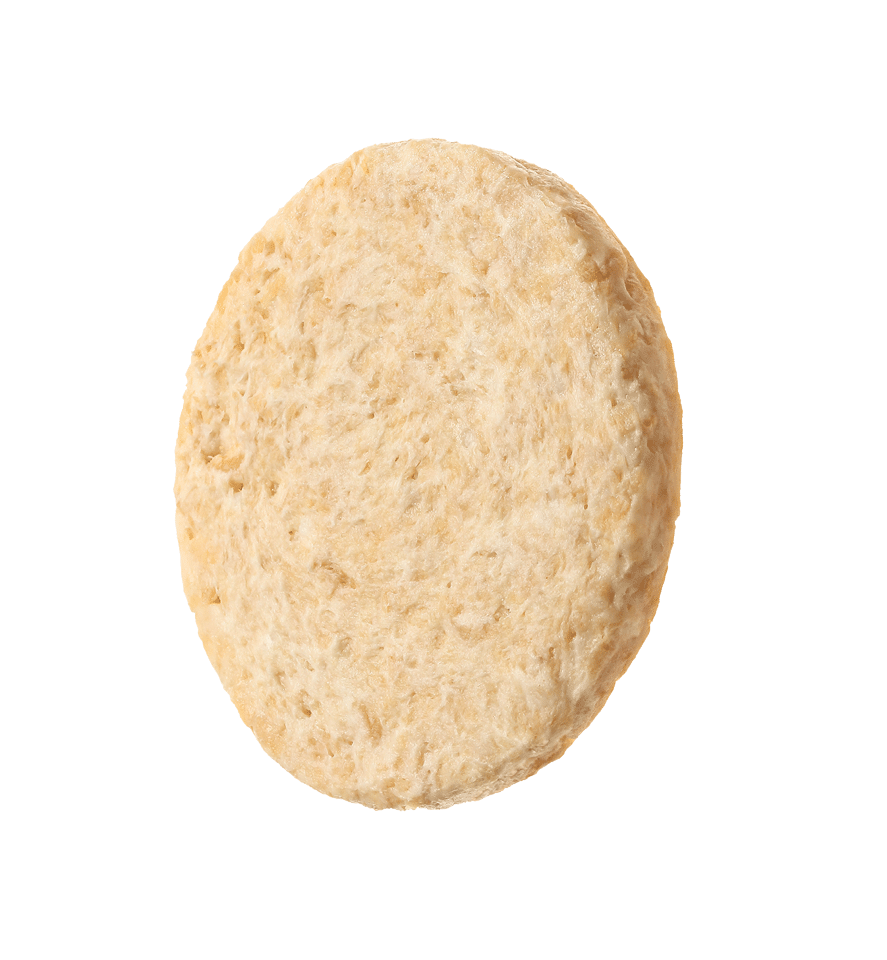 WTF Vegan Burger

WITH THE TASTE OF COD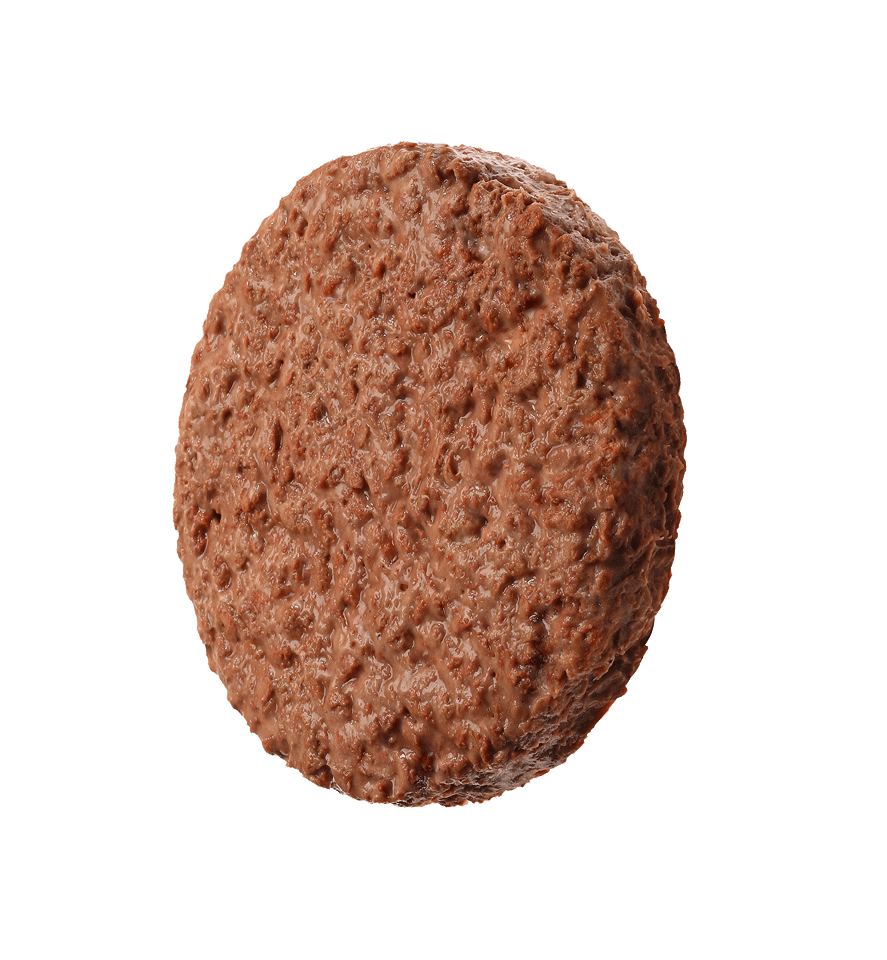 WTF Vegan Burger

WITH THE TASTE OF BEEF