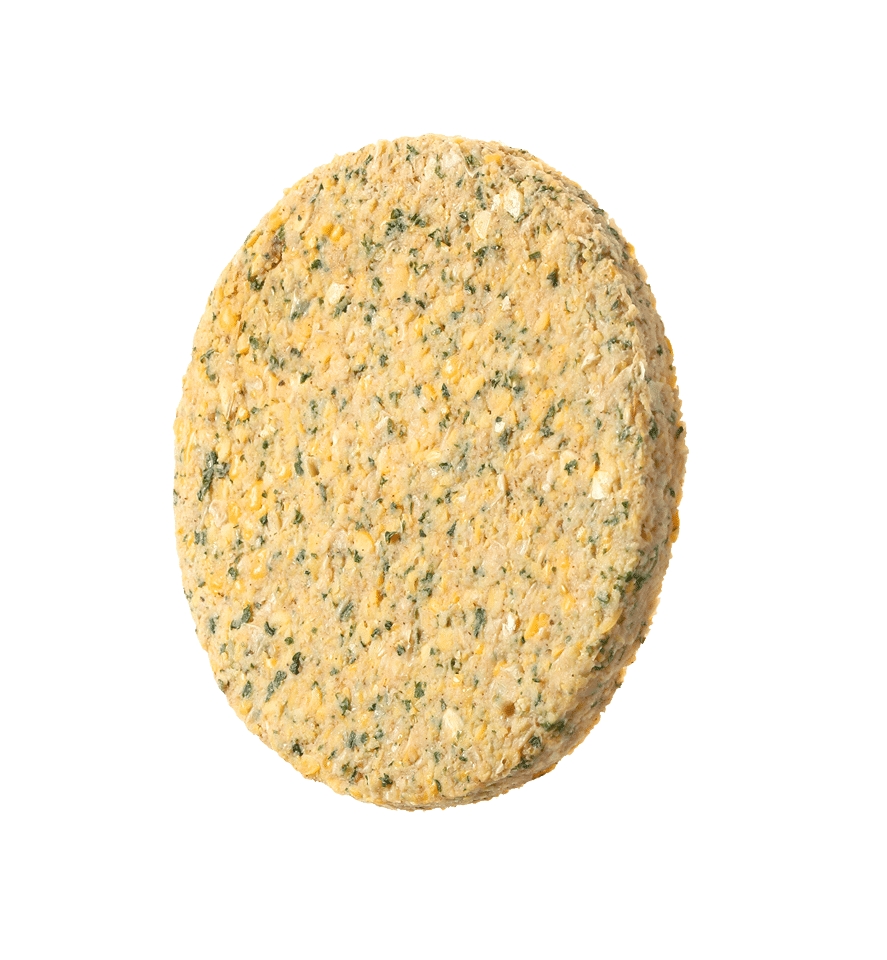 Inspired by Middle Eastern and Israeli cuisines, we decided to extend our vegan range to include falafels.
Of course in the form of a burger.
The Kabuli chickpea and Desi chickpea are similar plants, whose health characteristics have long been appreciated in the Mediterranean countries and the Middle East.
They are rich in protein, fibre, vitamins and minerals.

We have charmed our burgers of Kabuli and Desi chickpeas into the form of a falafel.

If you are seeking to recreate the atmosphere of the orient, immerse yourself in distant flavours and fragrances, then try our Falafel Burgers – manufactured by Vegoconcept.
Natural Kabuli chickpea, scents of cardamom, cinnamon, cumin and fresh herbs…
Yum… get carried away by the sunny fantasy, tasting what is the best in ethnic cuisines.
Vegan hamburgers, mechanically formed, deep-frozen.
Chickpeas, water, spices, pea fibre, oat flakes (gluten), pea protein isolate, rice flour, salt
Allergens: gluten
PRODUCT DETAILS
Product code
WEG_F/100

Product name
Vegan Burger Falafel 100 g


Description
Vegan hamburgers, mechanically formed, deep-frozen.

Dimensions
L

W

H

110 mm

110 mm

10mm

Form
Round

Grind
3.5mm

Weight
100 g

Identification of the consumer
The product is suitable for consumption over the age of one year

Identification of the consignee
FAST-FOOD catering, restaurants, catering wholesale, shops

Product characteristics
The product is fit for consumption after heat treatment.

Composition
Chickpeas, water, spices, pea fibre, oat flakes (gluten), pea protein isolate, rice flour, salt
Origin of the raw material
EU

Veterinary no. of the
manufacturer
PL10204006WE

Allergens
Gluten

Method of preparation
Fryer 180°C – 3 min

Storage method
Below –18°C, do not freeze again after defrosting.

Shelf life
12 months from the date of manufacture

Use-by date after opening the package and storing at a temperature of 0°C – 4°C.


GMO
NO

PRODUCT CHARACTERISTICS
Chemical characteristics
Protein content %


Fat content %


Water content %


Physical characteristics
Colour

Pale beige typical for chickpea with visible spices.

Smell

Typical, no foreign smells

Taste

Typical for chickpea with a clear hint of spices.

Consistency

Ingredients are finely ground and evenly distributed.

Microbiological characteristics
Feature
Standard

Staphylococcus bacteria
absent in 25 g

Anaerobic spore-forming bacteria
absent

Coliform bacteria
< 5.000 cfu/g

Salmonella-type sticks
absent in 25 g

NUTRITIONAL VALUE
| | | | | | | |
| --- | --- | --- | --- | --- | --- | --- |
| | kJ/kcal | Fat | Saturated fatty acids | Carbohydrates/including sugars | Protein | Salt |
| in 100 g | 678/162 | 3.2g | 0.4g | 29 g/2.5 g | 9.4g | 1.1g |
LOGISTICS DATA
| | | | | | | | |
| --- | --- | --- | --- | --- | --- | --- | --- |
| Weight | Quantity in package | Amount in box | Pieces in box | Number of the layer | Box the pallet | Package weight | Box weight |
| 100 g | 6 szt. | 6 | 36 | 8 | 120 | 0,60 kg | 3,60 kg |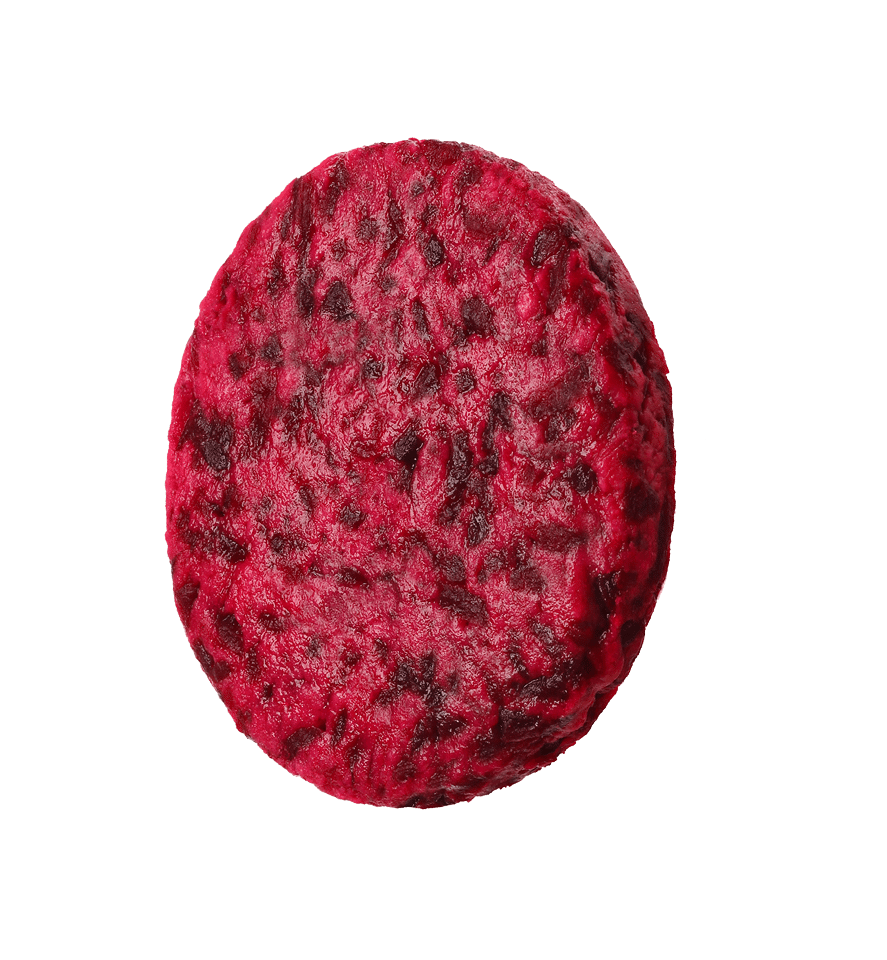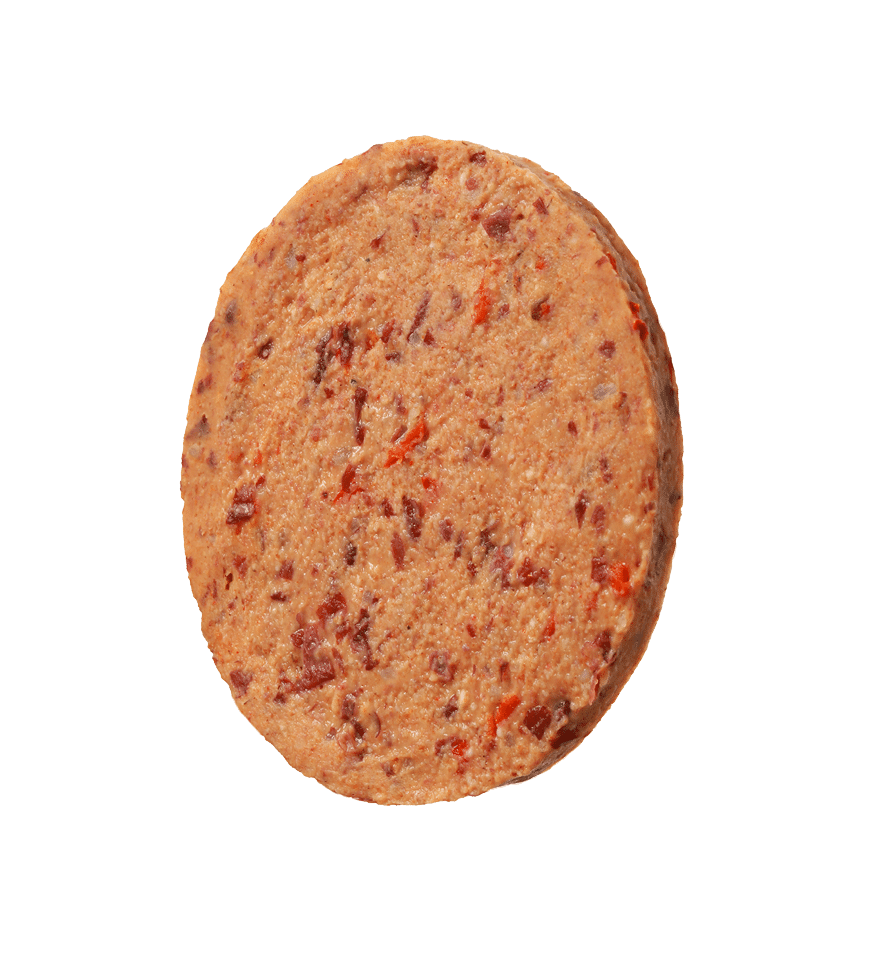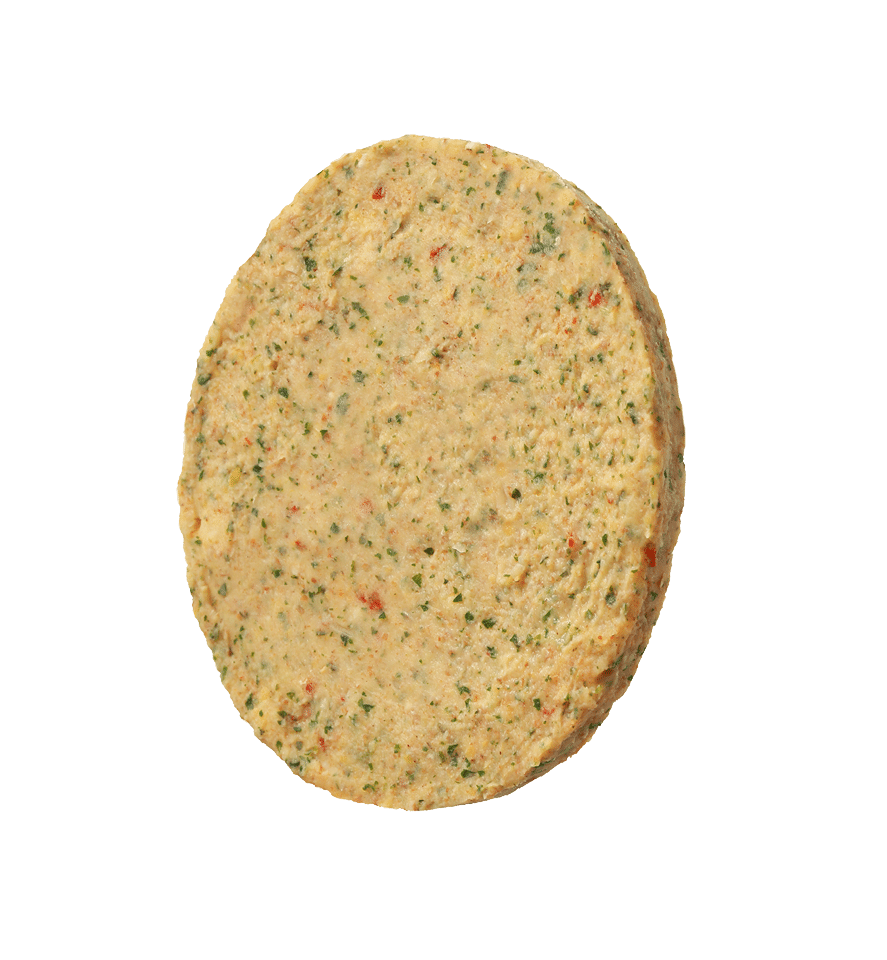 Desi Chickpea Vegan

Burger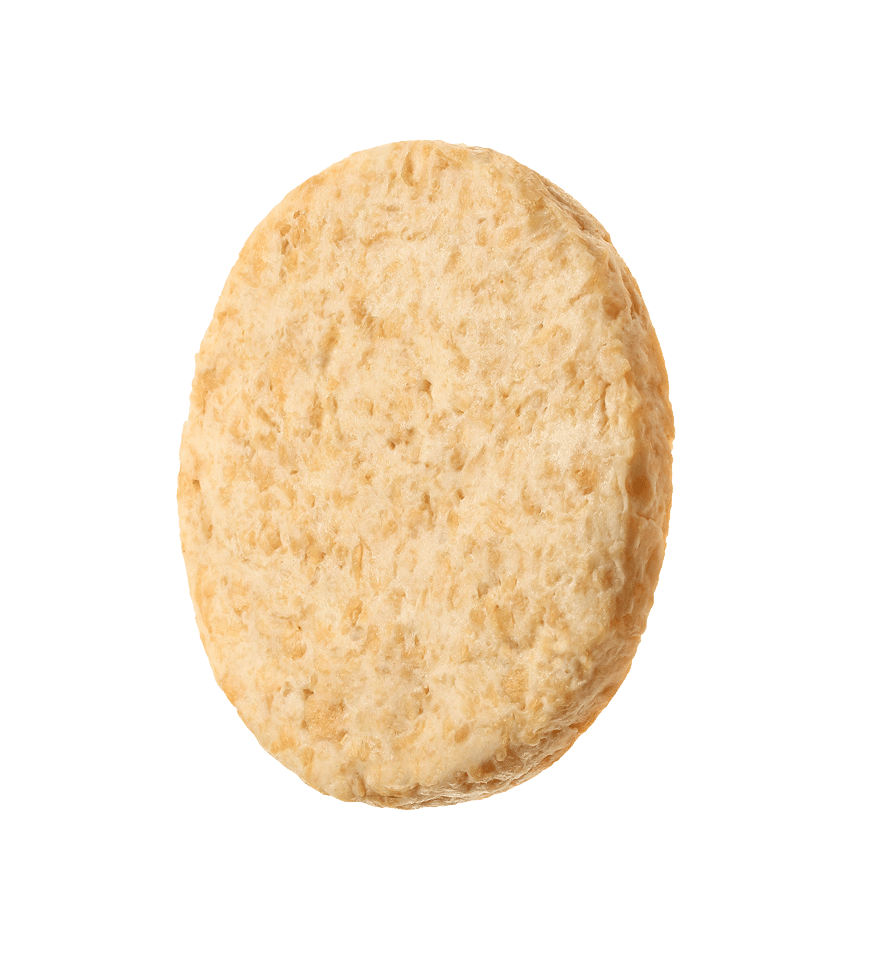 WTF Vegan Burger

WITH THE TASTE OF CHICKEN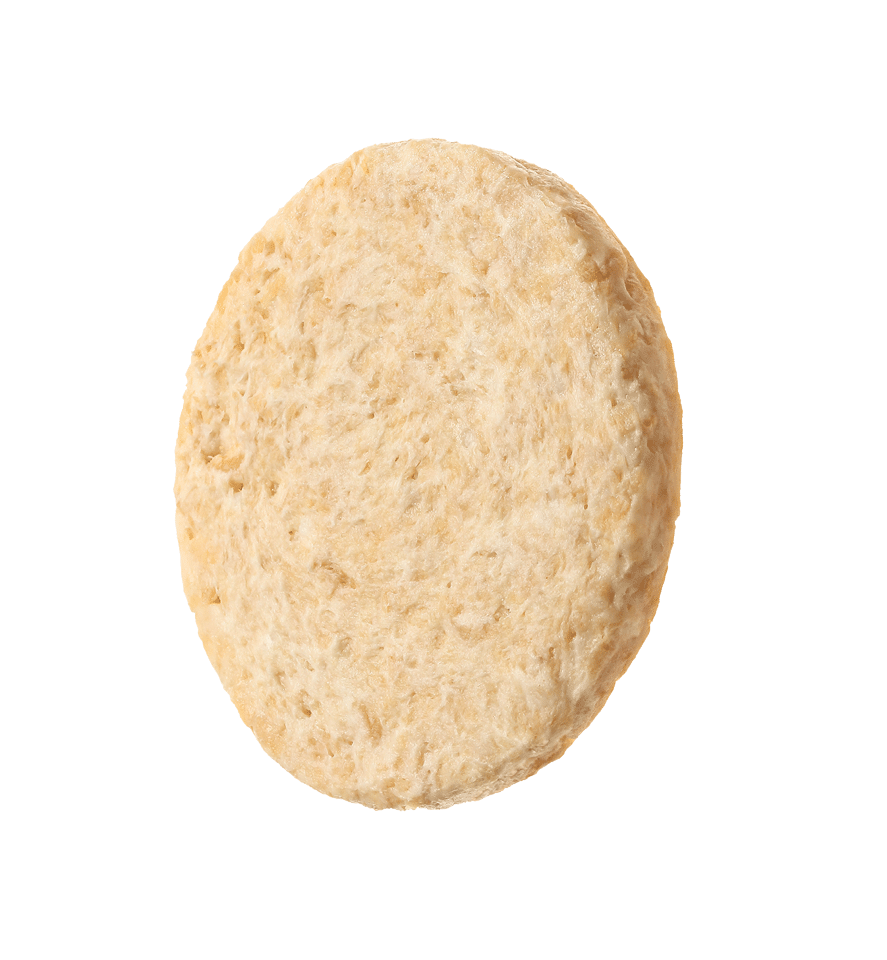 WTF Vegan Burger

WITH THE TASTE OF COD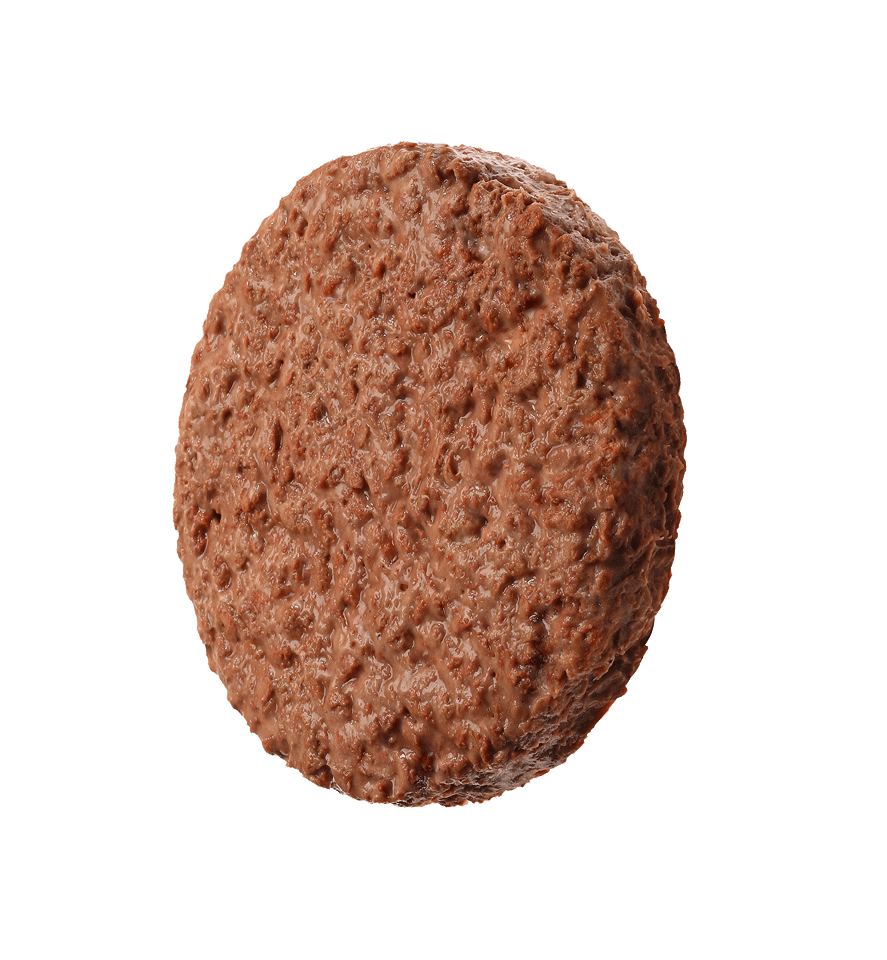 WTF Vegan Burger

WITH THE TASTE OF BEEF