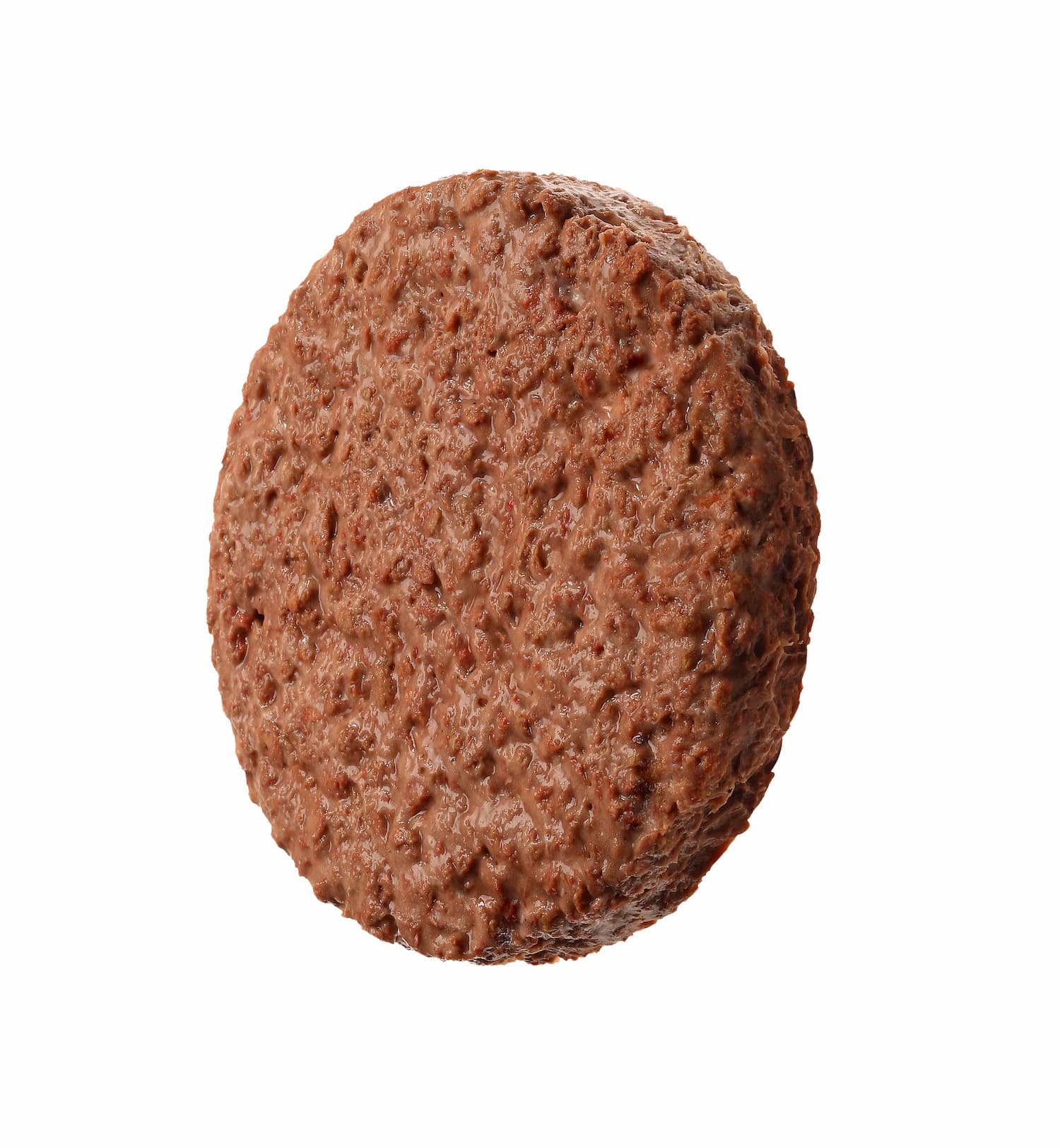 WTF Vegan Burger WITH THE TASTE OF BEEF

If you miss the taste of a perfect beef sandwich despite being vegan, you should try our WTF BB beef burger.
It is not only deceptively similar in taste to a beef burger, but also in consistency.
Excellent taste and texture imitating meat, at the same time 100% vegan and gluten-free.
Is this possible?
It is with us!
Vegan burgers, mechanically formed, deep-frozen.
Water, textured sunflower protein, oil, E461 emulsifier, flavours, dyes
Allergens : None
PRODUCT DETAILS
Product code

WEG_WTF/W/150

Product name

WTF vegan burger with the taste of beef 150 g

Description

Vegan burgers, mechanically formed, deep-frozen.

Dimensions

L

W

H

105 mm

115mm

20mm

Form

Round

Grind

3.5mm

Weight

150 g

Identification of the consumer

The product is suitable for consumption over the age of one year

Identification of the consignee

FAST-FOOD catering, restaurants, restaurant wholesalers, shops

Product characteristics

The product is fit for consumption after heat treatment.

Composition

Water, textured sunflower protein, oil, E461 emulsifier, flavours, dyes

Origin of the raw material

EU

Veterinary no. of the
manufacturer

PL10204006WE

Allergens

None

Method of preparation

Contact grill 180°C – 4 min.

Storage method

Below –18°C, do not freeze again after defrosting.

Shelf life

12 months from the date of manufacture

Use-by date after opening the package and storing at a temperature of 0°C – 4°C
n/a

GMO

NO

PRODUCT CHARACTERISTICS
Chemical characteristics

Protein content %

Min. 10%

Fat content %

Max. 30%

Water content %

65-75%

Physical characteristics

Colour

brown typical for soy with visible spices.

Smell

Typical, no foreign smells

Taste

beef

Consistency

Ingredients are finely ground and evenly distributed.

Microbiological characteristics

| | |
| --- | --- |
| Feature | Standard |
| Staphylococcus bacteria | absent in 25 g |
| Anaerobic spore-forming bacteria | Absent |
| Coliform bacteria | < 5.000 cfu/g |
| Salmonella-type sticks | absent in 25 g |
NUTRITIONAL VALUE
| | | | | | | |
| --- | --- | --- | --- | --- | --- | --- |
| | kJ/kcal | Fat | Saturated fatty acids | Carbohydrates/including sugars | Protein | Salt |
| in 100 g | 750/180 | 8.80g | 0.70g | 12.5/2 g | 14.6g | 1.73g |
LOGISTICS DATA
Type of packaging

EAN CODE

WEIGHT

Dimensions mm

Gross
Net
L
W
H
Unit package

Bags PE film

5905977006466

0.61

0.60

310

110

43

Cardboard

Corrugated cardboard

5905977006510

3.80

3.60

375

290

105

Pallet

EUR EPAL

n/a

481.00

432.00

1200

800

1700

| | | | | | |
| --- | --- | --- | --- | --- | --- |
| Pcs/unit package | Unit package/cardboard | Cardboard/layer | Layers/pallet | Cardboard/pallet | Unit package/pallet |
| 4 | 6 | 8 | 15 | 120 | 720 |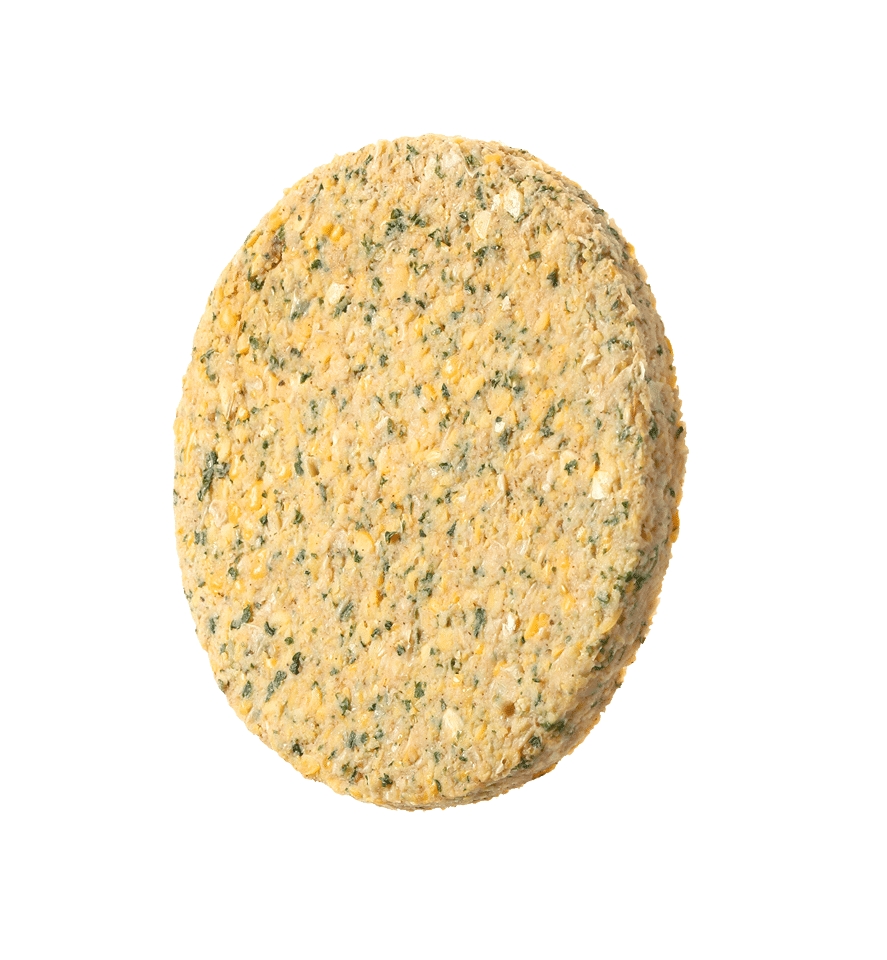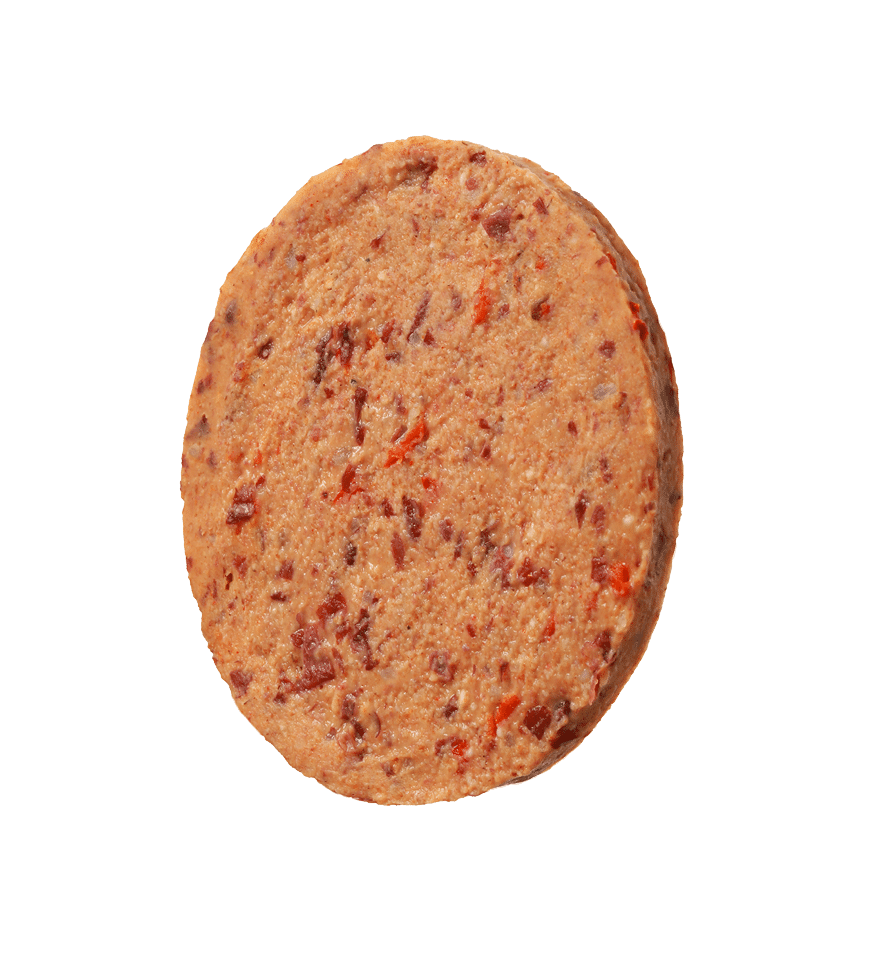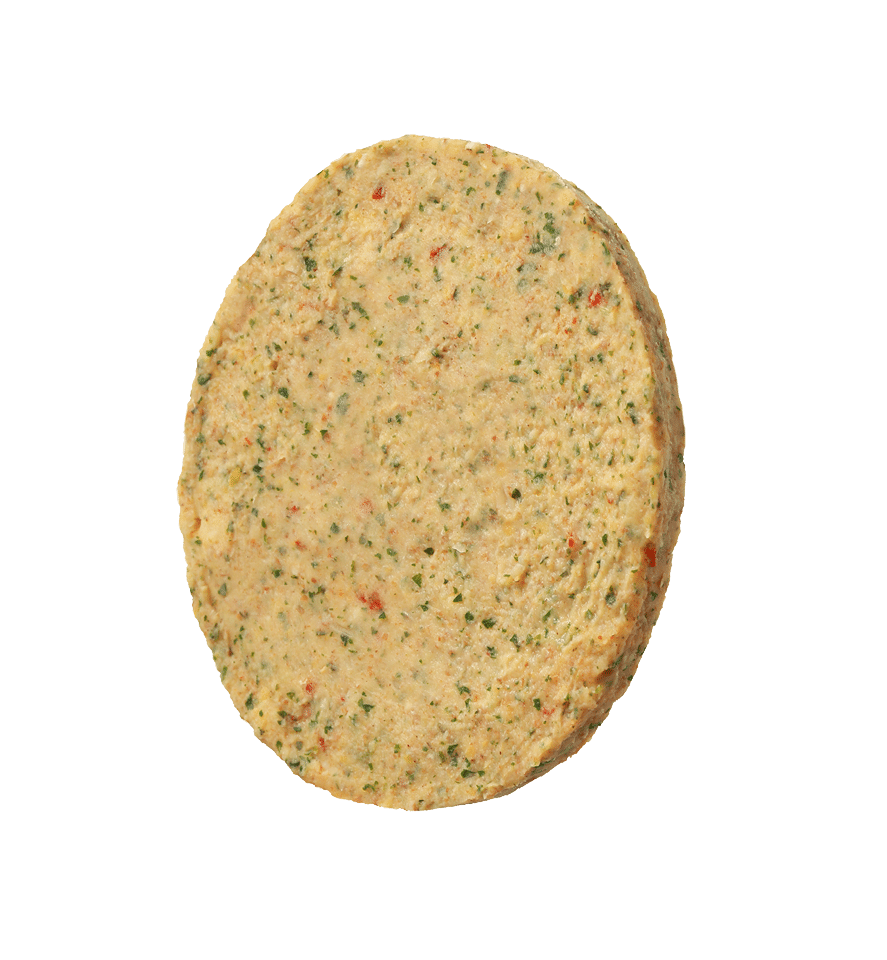 Desi Chickpea Vegan

Burger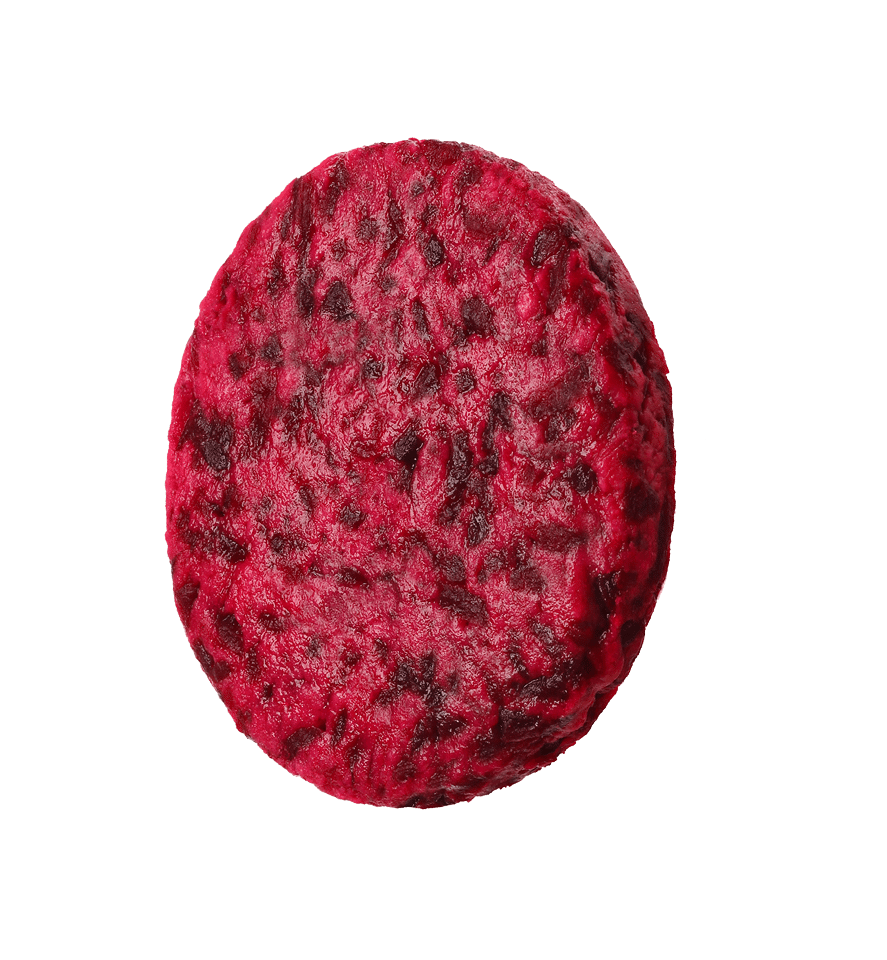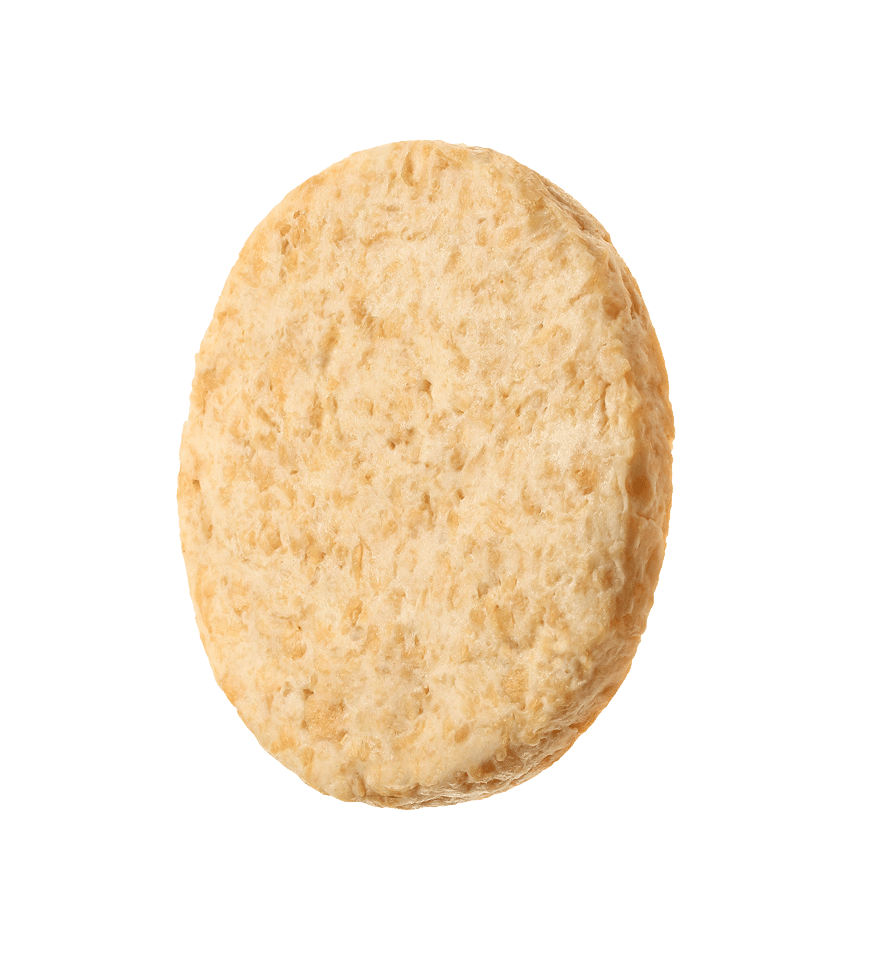 WTF Vegan Burger

WITH THE TASTE OF CHICKEN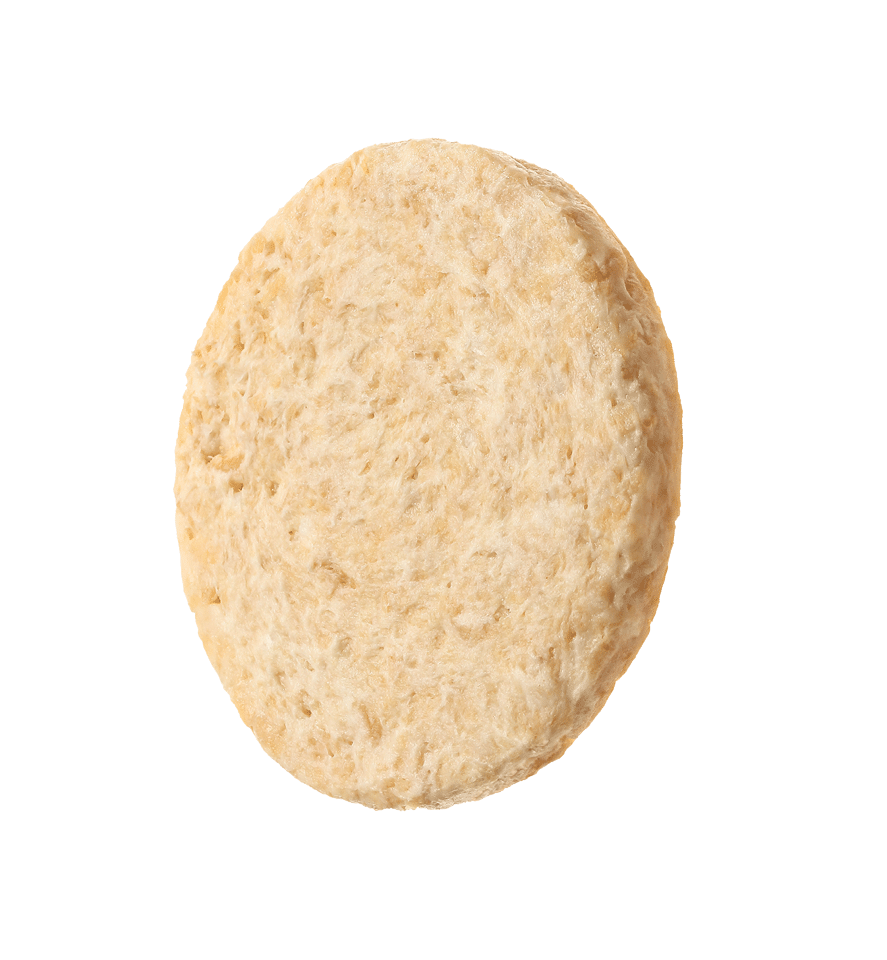 WTF Vegan Burger

WITH THE TASTE OF COD